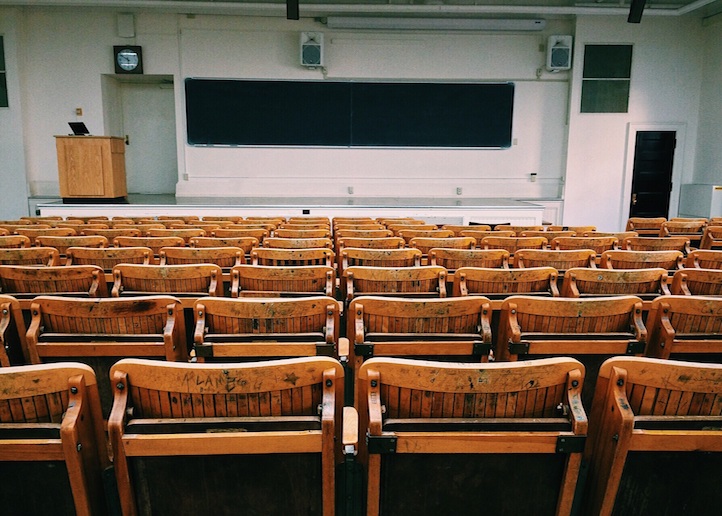 11 Aug

Discussion Points For Parents On The Topic Of Estate Planning For College Kids
This fall, as college kids prepare to head back to school, they should consider adding estate planning to the to-do list. It is important to realize that one does not need to be a senior citizen or in bad health to properly prepare for life's unexpected events. Additionally, estate planning is not just for the wealthy – there are many benefits to a young adult having a plan in place even when they are just starting out.
There are very real risks that students can face when they are away from home. Whether it is a spring break mishap or an accident in a campus parking lot, the unexpected can happen to college students while they are away. Nothing is more fearful for a parent than the thought of their son or daughter being away at school and an accident renders them unconscious and unable to make their own medical decisions. Parents or other trusted adults could be hundreds or thousands of miles away and unable to assist the child from afar without a properly executed healthcare power of attorney to fax in to the medical treater.
While it's true that the child may appoint any adult who is at least 18 years of age as his or her agent, for many college students, the most appropriate person to appoint will be one of his parents. For many college students, their parents know them better than anyone and are best able to advocate on the child's behalf for what that child wants. However, whether the agent chosen is a parent or another trusted adult, making sure these documents are in place assures the child that the person who has the clearest idea of what is in his or her best interest is the only person with authority over those decisions.
College-aged kids are busy and focused on school and the excitement of being away from home for the first time; understandably, they are not necessarily thinking of death and disability. Parents should help their kids see the need for planning and remind them that once a child reaches the age of 18, a parent no longer has legal authority over that child's financial or healthcare decisionmaking. When having a conversation about estate planning with their children, parents do not need to be grim; instead, they should explain that being proactive is key to being a responsible adult. The following is a list of estate planning considerations that can be your roadmap in helping a son or daughter think seriously about what could happen in the event of death or disability.
Healthcare Power of Attorney and Mental Health Declaration.
An Ilinois Healthcare Power of Attorney allows the principal to appoint an agent to make health care decisions when that individual is unable to do so. An Illinois Mental Health Declaration allows the principal to appoint an agent to make decisions related to mental health treatment. A son or daughter may have specific wishes for healthcare and mental health treatment that could be surprising to the parent or other designated adult agent, so having the discussion and being prepared is important for the entire family.
Property Power of Attorney.
The Illinois Property Power of Attorney works like its healthcare counterpart in granting an agent financial powers in the event of the principal's disability. The property power of attorney can also be effective without a disability if the child wishes the parent conduct business on his/her behalf for convenience. For example, I had a small savings account at a bank in my hometown that I wanted to close after I had moved away from home. Because I was so far away, I had my mom, as my agent, liquidate the account and close it and she was able to do so on my behalf through a Power of Attorney.
Being able to access the child's school grades and records, pay bills from his or her checking account, collect his or her mail, pay his or her taxes, and the like are important if your child becomes incapacitated. Depending on the length of disability, an apartment lease may need to be terminated early and the contents and furnishings will need to go somewhere, so again, it is important that the child designates a parent or another trusted adult in this role so that their matters are handled appropriately.
Last Will and Testament.
A college-aged child should also think about their last wishes. Their assets and property must be marshalled and distributed, creditors must be paid, and funeral and burial arrangements must be made. Approaching your son or daughter to ask them about getting a will written may be uncomfortable, but you might also be surprised by their willingness to discuss this difficult subject and to express their desires and wishes.
Take the time and discuss estate planning with your son or daughter before they head off to school later this August. They may want to put it off, but there is peace of mind in knowing that a simple preventative estate planning measure can and will make life much easier in matter of illness and death.
Attorney Jennifer Guimond-Quigley is experienced with the Illinois law and practice of drafting, and when necessary, litigating to enforce or challenge estate plans. To learn more, please visit the firm's website, Facebook and LinkedIn sites. Jennifer frequently shares resources and tips for Chicago area families who work hard to preserve that which they have worked a lifetime to achieve.